Course Overview
MMS/MBA in Marketing is one of the core fields when it comes to pursuing a course in Business Administration/ Learning Management. MMS in Marketing Management provides students with theoretical and practical training to develop the skills for adding value to customers and other stakeholders involved in business or corporation. Enrolment to this program can help the students learn about sales, fields of marketing and its inter-related dimensions, management skills that are executive in nature as well as the leadership ones. Consumer trends, market strategies, management of the product as well the market research across all different industries are some other factors that are looked upon by the students who opt for MMS in Marketing.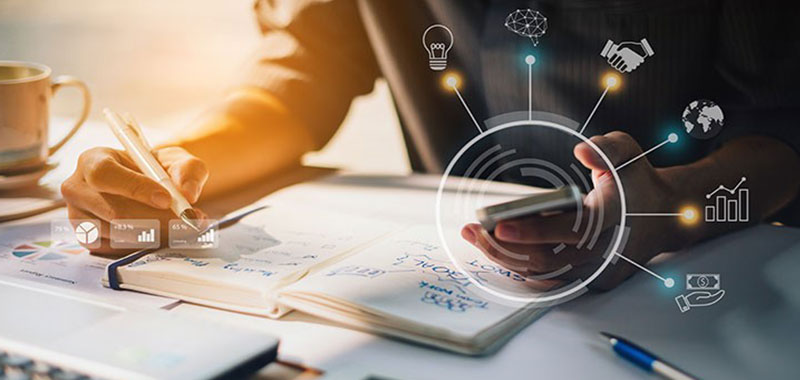 This course provides an exemplary view of tactics that are to be applied for sales, promotions, and advertising and branding as well as generating a demand among consumers for a specific product. It helps students to learn and keep themselves agile in areas of Advertising & Branding, Customer Relationship Management, Business Development and other Sustainable Practices. Candidates are able to develop their skills in terms of strategic planning, market research, marketing campaigns, consumer behaviour, profit and analysis of demand, etc.  There is also a stern requirement for good communication and presentation skills. Thus, MMS in marketing can be considered to be an all-round development course that helps the candidates to build their personality and get acquainted with the business world in the real sense.
The Scope of Marketing
Scope for MMS in marketing in India is ever-expanding. After the completion of MMS in marketing, students can be placed as sales executives or managers in reputed companies across industries, including FMCG, retail, tourism, banking, hospitality, media, advertising and market research.
As the name suggests it is all about marketing that involves promotion of the products that a company manufactures and developing an understanding about the behavior of the consumers and their respective demands.
It is also one of the most creative & challenging fields as it deals with understanding, framing & maintaining human perspectives.
MMS in Marketing is mostly the first preference of the candidates as the job opportunities are many. The real skills revolve around the ability of the candidates to be good at playing with words so that they can convince people around them. The scope is vast, it all depends on the capabilities and the abilities that a candidate possesses and also on his wisdom to utilize the opportunities that he/she is bound to come across.
MMS in Marketing is the best option for those who want to bring in personal effectiveness, extroverts, make friends easily, are talkative and have the power to captivate others through their words. Since the Marketing department is one of the
main departments of each and every organization, therefore, no matter what your basic interest is, you can get a chance to explore several opportunities in a wide array of fields inclusive of entertainment, media, promotions, advertisements, sales or other applied
management fields. Everything has value only when it can be sold off and it is the responsibility of a marketing manager to promote the products in a manner that they are attractive enough for the customers.